Here we are going to discuss the best and reasonable web hosting service providers in India. Nowadays, blogging and usage of websites are increasing drastically as a result the demand for web hosting service providers is also increasing day by day. Before choosing a hosting service provider you need to know some important features that a hosting service provider provides to its customers. Some important features are Speed, 24*7 Customer support, Backup service, Lifetime SSL server, Affordable rate, etc.
Shared hosting, Cloud hosting, Word press hosting, and website bundle are some of the hosting service providers offers at different prices. Key points to be kept in mind while choosing the hosting service providers are as follows.
1.Uptime
Uptime above 99 percent will be good enough for your blog. Bandwidth storage, Domains, and visitor restrictions are some important key points to be checked along with the Uptime.
Plans
Another important point is the plans. You should check the plans before selecting the hosting service provider. Also, check how many websites can be connected to that particular plan. Disk space is also a factor.
Payment methods
If the hosting service provider does not have a got payment method then it will affect your website as well as your money. So before selecting hosting service provide you must check whether they have payment options like Credit/Debit cards, Netbanking, UPI, Wallets, etc.
Customer support
One of the important points is customer support. 24*7 customer support is mandatory because every blogger does not have the technical knowledge and if you face any difficulty you can easily contact the customer care and get the error cleared.
Best and reasonable hosting service providers in India
Hostinger
Hostinger is one of the best hosting service provider company which provide their services in an affordable and reasonable rate to its users. It has almost 30 million users in 178 different countries.
Plans

Hostinger provides Single Web Hosting, Premium Web Hosting and Business Web Hosting in affordable and reasonable rates.
Its plans start from Rs.59/- and for the beginners it is good for your blog.
Features
Provides a money back guarantee of 30 days.
Also have Lifetime server, ultimate bandwidth, 99percent uptime and 24*7 customer support.
It have payment options like Paytm, UPI, Paypal etc.
Hostgator
It is one of the fast and secure web hosting provider in India. Shared hosting, Cloud, VPS and Word press hosting are the main hosting provided by Hostgator. It is good for a beginner as its plan starts from Rs.99/month.
Shared hosting will be a better option for the beginners.
Plans and Features:-
Shared Hosting- Rupees 99/ Month
10 GB Disk Space
5 Email Accounts
India Server Location
Single Domain
You can know more about shared hosting plans from HostGator.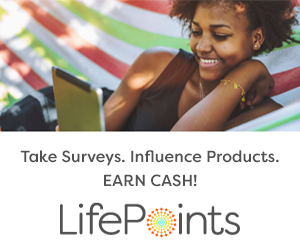 WordPress Hosting- Starts from Rupees 249/Month
2* Speed
High Performance
India Server Location

Cloud Hosting – Starts from Rupees 479/ Month
2* Faster
4* More Schedule
India Server Location
Statics Dashboard
Features
45 Days Money Back Guarantee
99.9% Uptime
24/7/365 Support
Note:- I would suggest you select Hostgator if you have a budget because it is fast, secure, and provide a complete money-back guarantee when you cancel within 45 days.
Code : 5522
Search your Best Hosting Service Provider